Defense Minister of the Republic of North Macedonia welcomes participants to the ADL workshop
Defense Minister of the Republic of North Macedonia welcomes participants to the ADL workshop
Image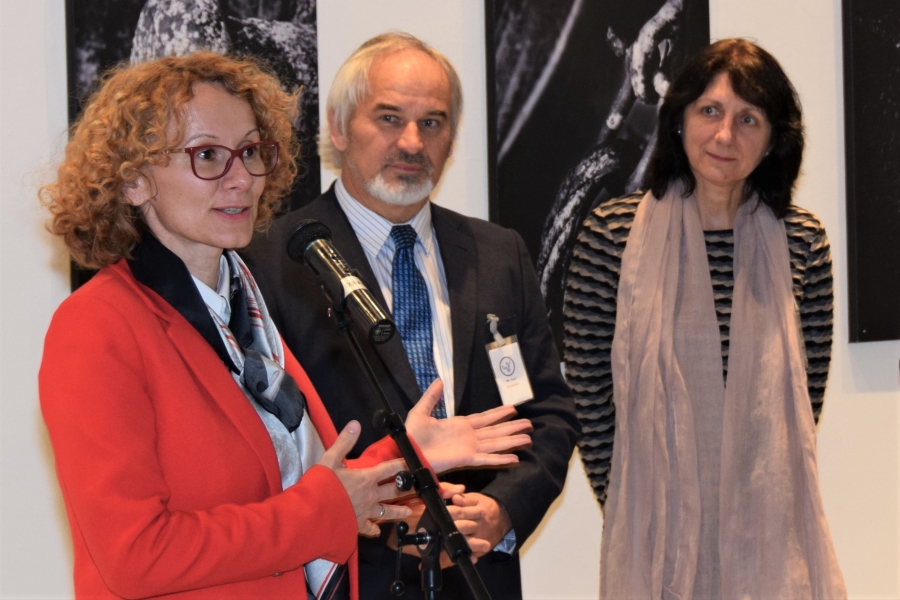 Skopje, North Macedonia, April 22, 2019 - In her remarks opening the event, Her Excellency Radmila Sekerinska welcomed the participants, and underscored the importance of international cooperation to promote both professional education and how it links to future security. "North Macedonia has strength in its diversity and welcomes cooperation with both NATO and its international partners to promote education in the classrooms of the future."
The conference focused on:
The benefits of real-time learning analytics.
How common technical standards for learning analytics could be incorporated into courses.
How ADL actually reduces both classroom and training costs.
More than 60 government officials and defense educators from 20 different countries joined the three-day conference of Partnership for Peace Consortium's Advanced Distributed Learning Working Group (ADL WG).  Notably, a delegation from Ukraine individually represented five different professional military institutes across the country.  Kazakhstan and Ghana also attended for the first time.
Read More about NATO E-learning/PfPC ADL Working Group
Photo: Defense Minister of the Republic of North Macedonia welcomes participants to the ADL workshop.