Regional Stability in the South Caucasus Study Group recommends the establishment of an "OSCE Minsk Group Plus (+)"
Regional Stability in the South Caucasus Study Group recommends the establishment of an "OSCE Minsk Group Plus (+)"
Image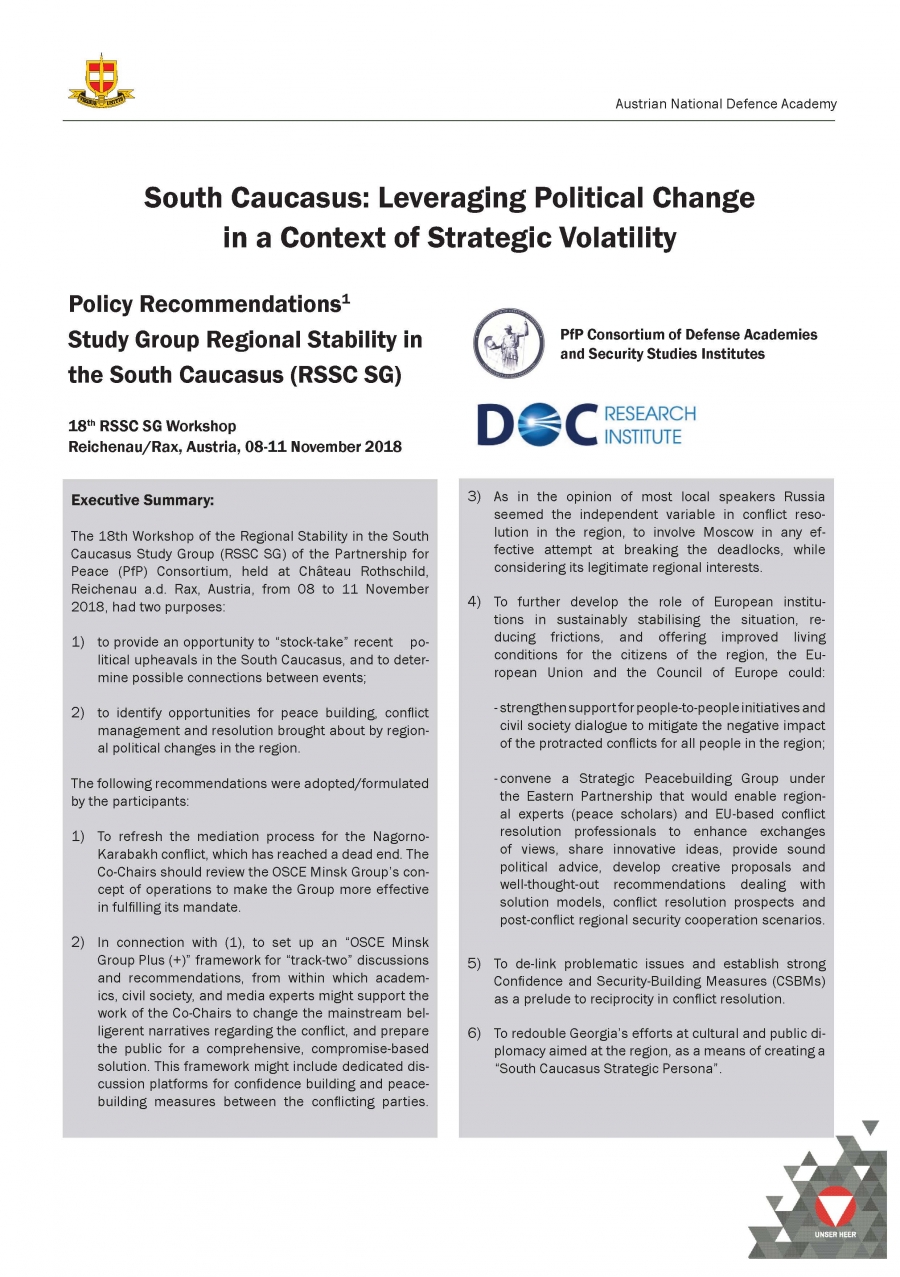 Vienna, Austria, January 11, 2019 - The Minsk Group Plus (+) recommendation is included in a list resulting from a November 2018 RSSC SG workshop; "South Caucasus: Leveraging Political Change in a Context of Strategic Volatility".
Additional recommendations include:
1. Refreshing the mediation process for the Nagorno-Karabakh conflict.
2. Strengthening the role of European institutions and improving living conditions for the citizens of the region, and
3. De-linking problematic issues in addition to promoting strong Confidence and Security-Building Measures (CSBMs).
For full text of recommendations see: Study Group Proceedings
Read More about Regional Stability in the South Caucasus Study Group